On entry to Building 29 there was a space for some colour and inspiring content.
A few years back CSU had large signs of each value located around each campus and I thought these were a great idea and I wanted to create mini versions of these.
In my spare time, I enjoy making things out of wood so I created 2 sets of each value and a recent addition of the new logo. One set is in the HR building and the the other in the DLT Building on Wagga Campus.
The plans for each sign took nearly as long as the woodwork did, as the font used is not a common font and is actually a stretched Helvetica variant (for those curious).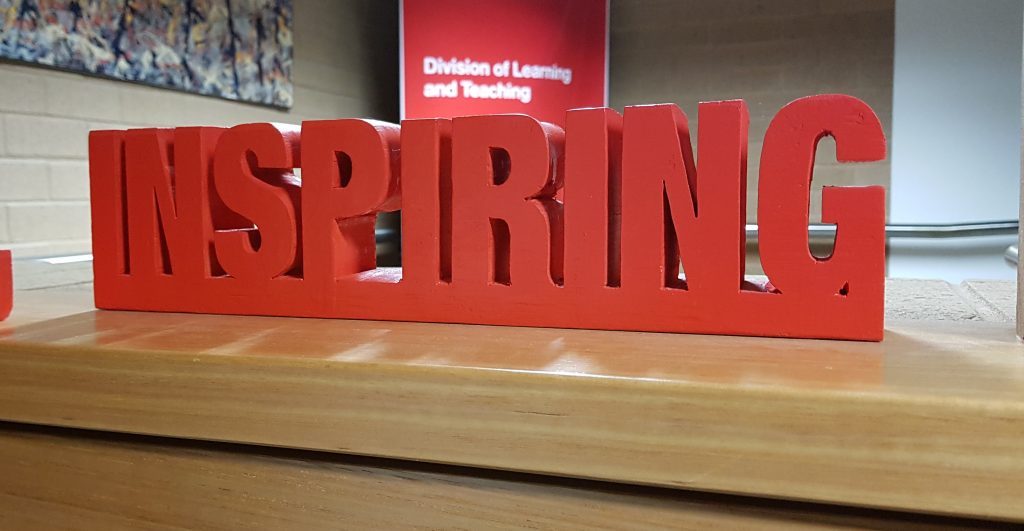 I strongly believe that words you read every day have a pervasive way of entering your psyche so it has a dual benefit of instilling the CSU Values as well as some nice things to look at, on entry into our building.
I use a scrollsaw to cut each sign out of a single piece of wood. With the logo, I went with natural woods with no stain or paint involved. The logo is made from pallet wood pine, and the backing being spotted gum used in decking. Most of the projects I undertake use hardwood offcuts from a local furniture manufacturer or pallet wood from discarded pallets that dismantle and clean up.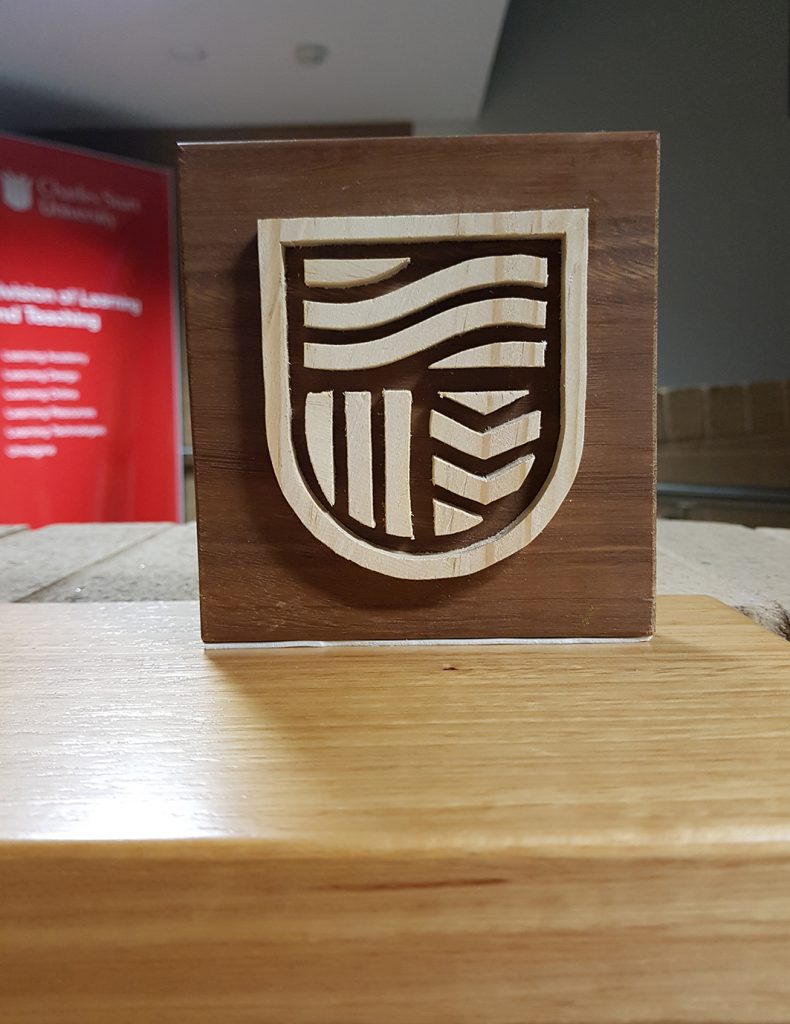 They have a certain handmade quality but are a fairly accurate representation of the logo and signs themselves. The most difficult part of the logo creation was the gluing of each individual piece with correct spacing.

I am currently thinking of some other possibilities for use of the new swirly styles in the brand as a wall based hanging that would keep in with the design and colour scheme of our building. If that eventuates there will be another news story on that too!

Contributed by Sam Parker, Manager, Learning Technologies, Learning Technology Unit, Division of Learning and Teaching