The summer of 2018/19 proved to be a treacherous summer, resulting in more than 30 lives lost along the New South Wales east coast. Most of these tragic stories were from non-locals and tourists visiting the east coast beaches.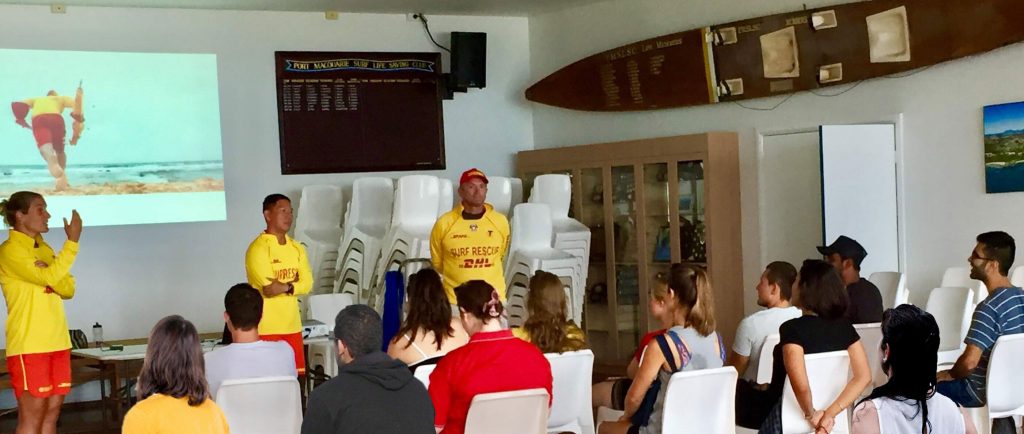 The Port Macquarie Surf Life Saving Club worked with CSU International liaison officer Clara Koch and Phillip Hua (DLT), who is also the Chief Training Officer for the club, and together they coordinated a beach safety session for the Charles Sturt University international students. The session aimed to educate and provide safety knowledge of rips and survival strategies when enjoying the NSW beaches.
Some of our international students have never been to a beach in their life and it's fitting that they know the safety precautions and anticipate danger. This program will be running every year for new cohorts and it is also a good way to help international students integrate into the community by meeting members of the surf club, local people and taking advantage of one of Australia's main features – its beaches.
Contributed by Phil Hua, Lecturer, Learning Spaces Educational Lead, Learning Technologies Unit, DLT.