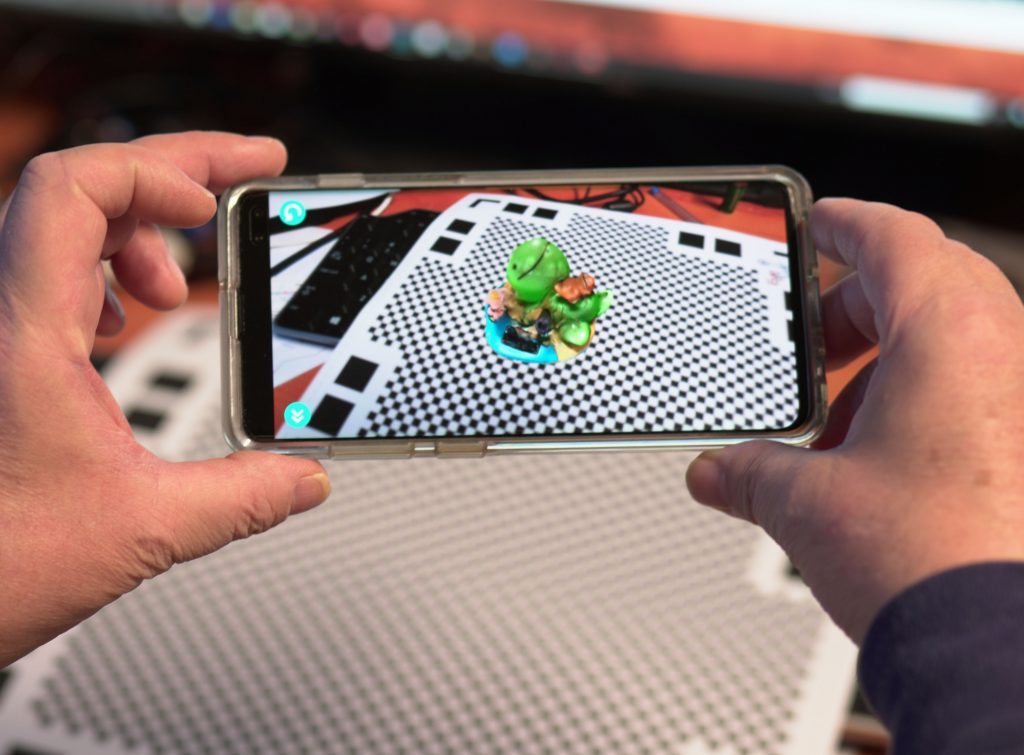 This is an easy way to make a 3D model of anything. This video will show you how its done .
https://www.youtube.com/watch?v=XkTaCOQ_OjI
Now all you have to do is to download the app "Qlone" and get started. It will work on both Android and iOs. So you should not have any problems.
Contributed by Richard Brimson, Senior Media Technologist, Learning Resources Unit, Division of Learning and Teaching.
Editor's notes:
Instructions for obtaining the 3D mat are provided in the app once you have downloaded it.
The 3D scanning will be complete when you have "filled in" all the levels of the whole scanning dome (see 1m 06 on the video).