Sam Parker and Karen Stanley have developed a new collection within DOMS: Division of Learning and Teaching Professional Development.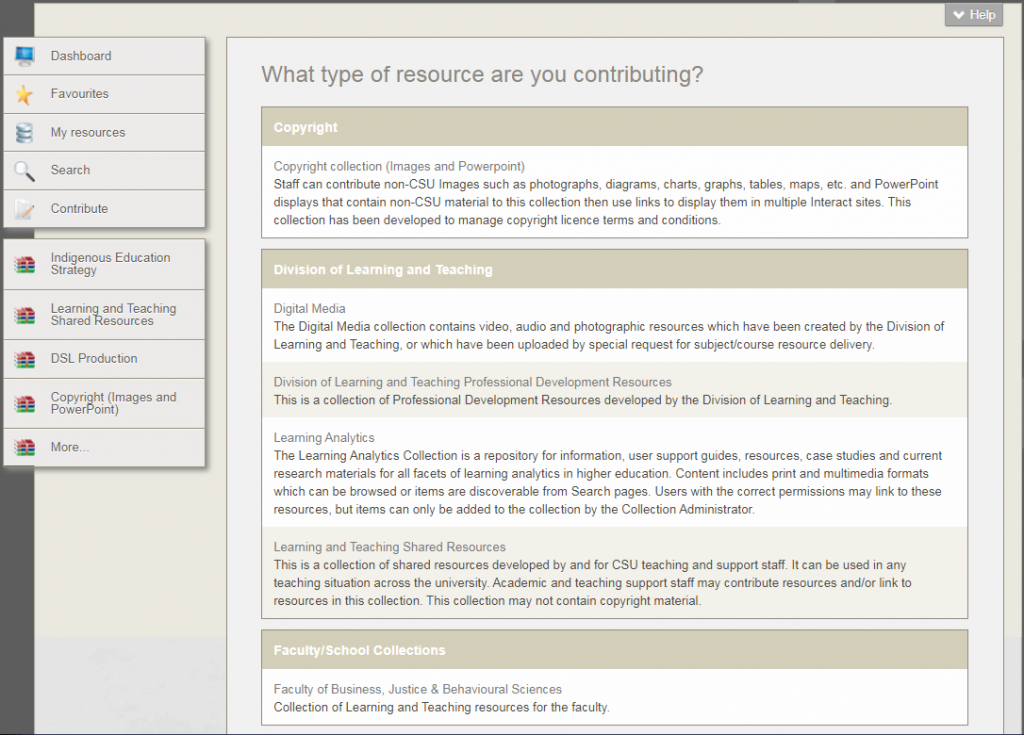 This collection is a place where Division of Learning and Teaching staff can upload any professional development resources that have been developed within DLT. Ideally, this is where the original resource would reside and then link out to other places such as within web pages, WIKI, Interact2 sites, etc. This collection can include Professional Development session recordings, PDF's, images, videos or other digital artefacts. You will be able to link your resource to the topics identified within the boxes (see screenshot below).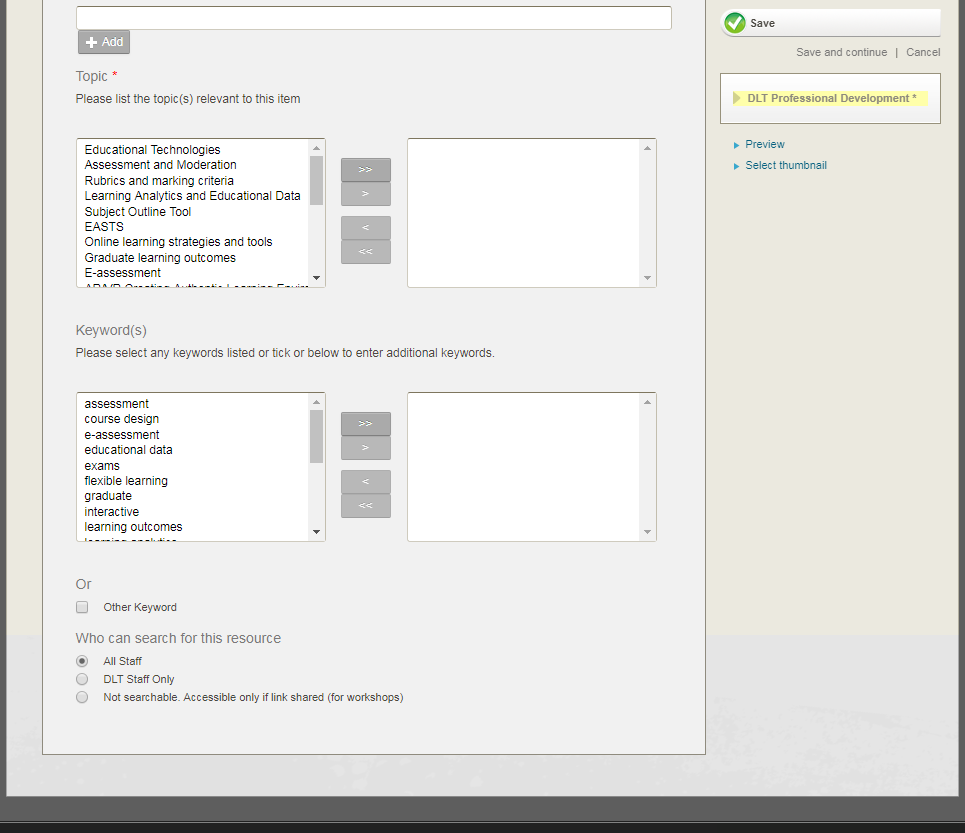 If the existing topic headings do not describe your resources adequately, please let us know and we will add a new topic for you.
The difference between this collection and the Learning and Teaching Shared Resources collection is that:
Professional Development resources created by DLT staff may include items such as DLT-facing recordings that are not intended for other staff from across the university to access. During the contribution process, you will be able to choose under the heading 'Who can search for this resource' individuals that you are happy can access the resource. The options are:

All staff
DLT Staff Only
Not searchable. Accessible only if link shared (for workshops).
Finally, if you have a large amount of items that you would like to move across at one time, Sam has created a spreadsheet that can help you with this. Contact Sam sparker@csu.edu.au
Contributed by Karen Stanley, Senior Lecturer, Professional and Academic Development, Learning Academy, DLT. Contact kstanley@csu.edu.au.