Earlier this year we learnt up to 1 million fish died near Menindee. For some people the scene was simply horrific. Others have questioned what the Government has been doing with the billions of taxpayers' dollars allocated to restore river health.

CSU Academic Dr Jonathon Howard is the Sustainability Graduate Learning Outcome Adviser. He writes: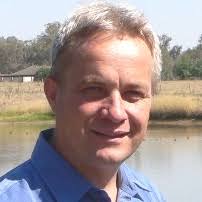 I have been an advocate for the Murray Darling Basin for over 20 years and the fish kill meant 2019 got off to a hectic start. There were 16 water resource plans across South Australia, Victoria, Queensland and NSW to review. Comments were needed regarding proposals to ban cotton exports, and to reinstate water buybacks. Finally there were media inquiries like providing comments on whether towns like Dubbo, Orange and Mudgee will have drinking water in the future.
Reconciling the demands of agriculture for freshwater while maintaining healthy river systems is one of the great policy dilemmas on our planet. It is critically important to many of our regional communities and therefore particularly important for CSU.
So what is the solution? There is no silver bullet. Political comments such as putting more fish back into the river when it has no water are not helpful.  We need to have more democratic and transparent planning, more robust water accounting, and begin considering issues like water quality and climate change in river management.
Contributed by Ellen McIntyre, DLT News, Division of Learning and Teaching.