Dr Zeynep Taçgın is a Post-Doctoral Research Fellow in the Division of Learning and Teaching in Wagga Wagga. Zeynep arrived in Australia in January on a one-year international research scholarship from the Turkish government.
Zeynep completed her PhD in Computer Education and Instructional Technology (CEIT) and MEd in Educational Management and Supervising (EMS). Topics within this field include strategies for managers of educational institutions to develop distance education and mobile mentoring programs.
Her PhD explored the design and development process of Virtual Reality (VR) and Augmented Reality (AR) in order to increase learning outcomes for nursing students. Her PhD thesis is titled Development and evaluation of a VR simulation to teach surgical sets used in the operating room. The simulation is developed to reinforce psychomotor skills and theoretical knowledge to teach procedures. An instructional design model proposal has been presented to organise VR environments as these videos demonstrate in the progression of this project.
The first, in Turkish, demonstrates the surgical simulation developed during her PhD: Surgical Simulation.
The second, in English, demonstrates the same learning scenario but AR instead of VR that consists of a machine learning algorithm to provide constructed feedback.
While she is at CSU, Zeynep is working to extend the proposed instructional design model arising from her thesis into products of VR. She is
Working on developing a taster course for teachers/trainers on developing Mixed Reality (MR) learning materials without the need for coding.
Developing content for an open textbook.
Researching how to design the best types VR environments to promote learning outcomes.
Working with the Medical faculty on the use of VR to reduce anxiety in children. This project includes the use of 360 degree videos with added interaction.
Finding that she needs to be proactive, self-motivated and part of a synchronised team in order to complete this project within the year that she has here!
At the end of her time in Australia, Zeynep will return to her home institution, Marmara University where she plans to apply innovative learning technologies and distance education strategies for use in Turkish universities.
Marmara is a large public university with more than 77,000 students, including 17,000 postgraduate students, and more than 3,000 academic staff. Check out their publicly available live stats (in Turkish) here.
Getting to know …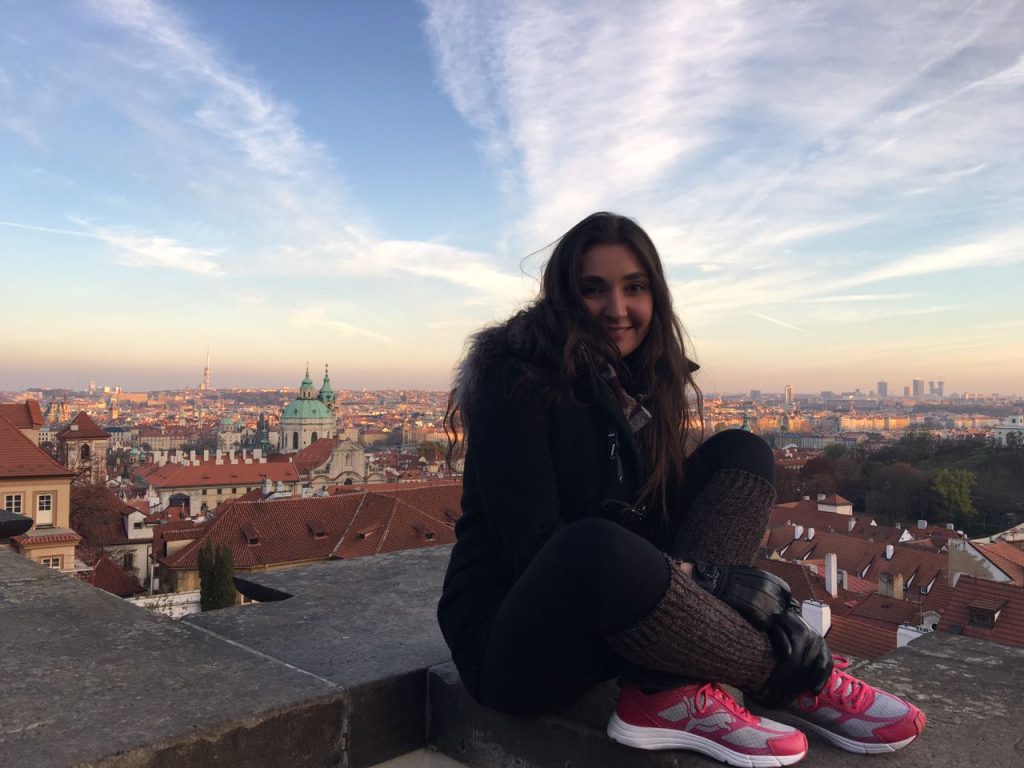 Zeynep was born in Cardiff, Wales where her father was a PhD candidate. She subsequently grew up in Turkey after her family returned there when she was two-years old. After her early years in Zonguldak on the Black Sea, Zeynep moved to Istanbul where she completed her initial tertiary education and her first PhD. Zeynep loves the city life. Moving from Istanbul, the fifth largest city in the world to rural Wagga has been quite a change.
What do you love about Turkey?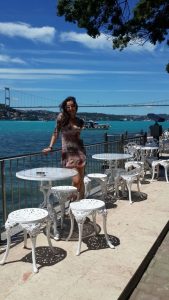 The beautiful natural environment
The historical buildings and monuments
The food culture – a special favourite is Turkish sour meatballs flavoured with pomegranate
The multicultural nature of the country
Istanbul – as we mentioned, Zeynep is a city person.
What do you like about Australia so far?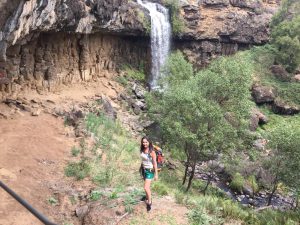 Respect for different cultures
The relaxed, happy people
Special celebration days
The natural beauty and the colours of Australia
The wonderful night skies
What are some of your favourite things to do?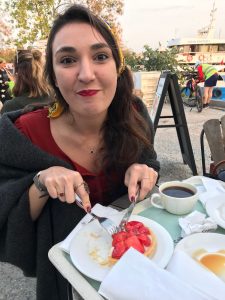 I have a passion for astronomy (hence the appreciation of the night skies here), quantum physics and cognitive science
Cooking and eating
Kickboxing
Mountain climbing and camping
Gaming
And one not favourite thing – I hate writing!!!
From interview conducted with Dr Taçgın by Ellen McIntyre on March 20, 2019