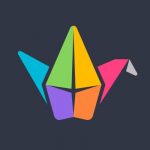 Charles Sturt University has purchased a university-wide licence for Padlet Backpack. This learning technology is now available for use by all members of staff as part of a 12 months' trial. There will be an evaluation, for the ongoing use of the learning technology, to be completed at the end of this trial.
What does this mean?
Padlet is an electronic notice board technology (more info in the link/URL below). It is a collaborative cork board or virtual wall that can be used by any CSU staff to present information and encourage collaboration with students and between students. It allows everyone with access to the Padlet to express their thoughts on a common topic easily. It works like an online sheet of paper where people can put any content (e.g. images, videos, documents, text) anywhere on the page, together with anyone, from any device.
Many CSU teaching, and teaching support staff are already currently using the free version of Padlet. Due to security concerns with the free version we are requesting all staff currently using the free version to transfer to the licenced, more secure version of Padlet.
There is no personal financial outlay for the user. Your current Padlets can be copied to your new account. They will not be lost or have to be redone.
The Quick Reference User's guide, the Do's and Don'ts for Usage page for students, and Staff User Guideline can be found at Learning Technologies (alphabetical) – Padlet (on this page open Learning Technologies (alphabetical) and scroll down to "Padlet").
Padlet icon sourced from https://twitter.com/padlet
Contributed by Kim Nevins, Learning Technologies Officer, Learning Technologies Unit, Division of Learning and Teaching