The Interact2 Help Site is designed to provide support for students and staff with the use of Interact2.
The web pages undergo continual maintenance and development to maintain their relevance and accuracy. Since last September, changes made have improved the look and functionality of the site.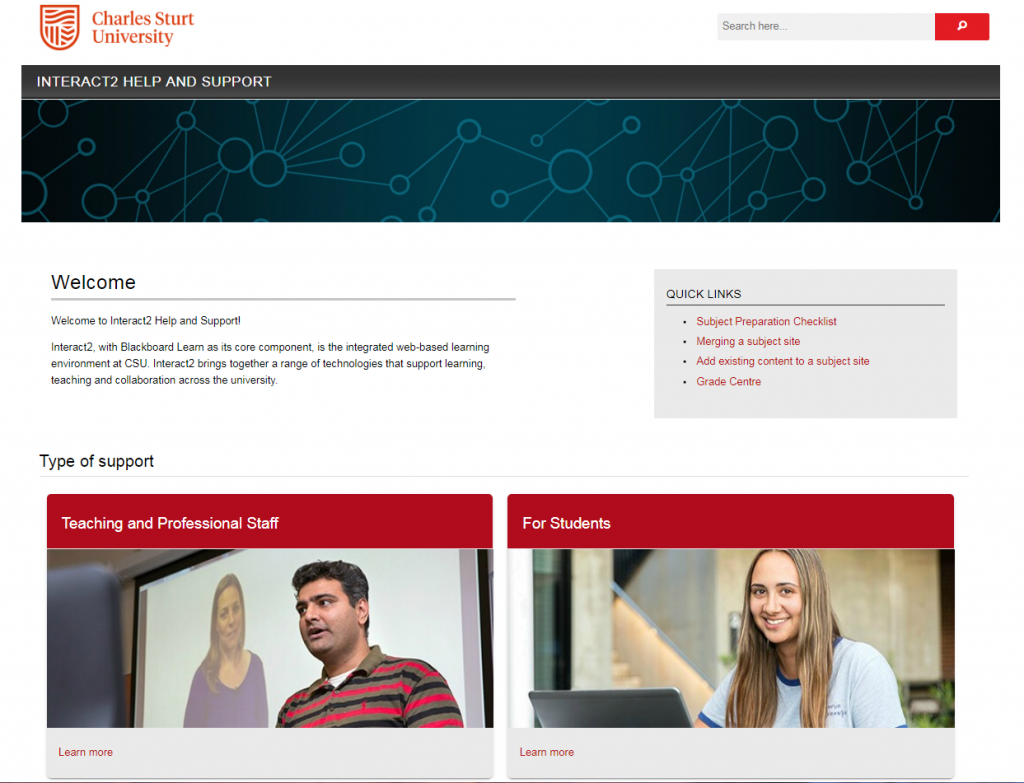 The site's home page was revamped with the support of the web team in the Division of Information Technology. The home page now has improved links to relevant areas of the Interact2 Help Site and Quick Links at the top of the page direct users to answers for the top Service Request System
(SRS) request topics.
The search function has also been improved with the search results now bringing up items connected with Interact2 at the top of the list.
Navigation within the site has also undergone a change with each content area landing page now including links and an explanation of each topic in the section.
Content from each web page is also being reviewed with feedback from DLT staff. This feedback has been essential in ensuring the site has accurate and useful information.
Take the time to have another look at the Interact2 Help Site and if you have any feedback let the team know by using the feedback button on the site.
Contributed by Michelle Wilkinson, Online Learning Designer, Learning Online Unit, DLT