Melbourne Cup celebration afternoon tea in Wagga Wagga DLT. This happy band of DLT staff in Building 29 gathered to cheer on their favourites in the 2019 Melbourne Cup.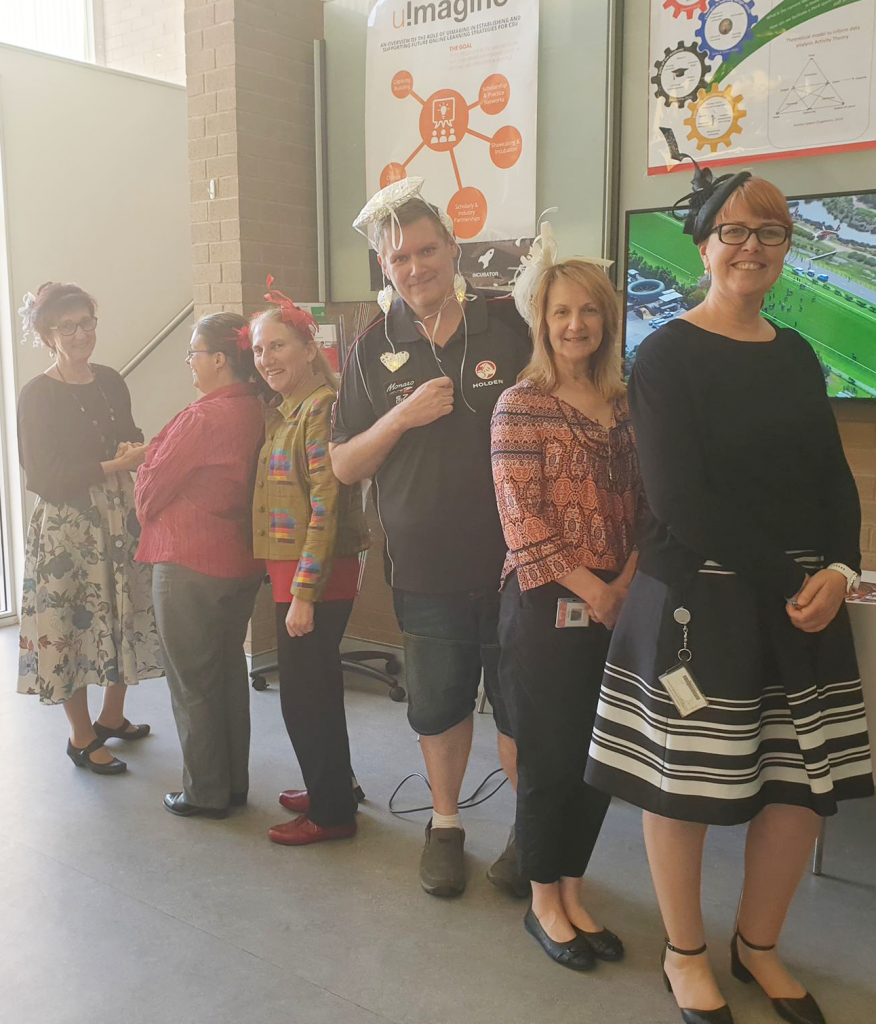 Following our tradition from the last couple of years, the best hat competition proved to be a highlight. Matt Deans was this year's winner in a flashy number designed for him by Wendy Rowlands.
Congratulations to this happy band.
Contributed by Ellen McIntyre. Original artwork by M. Deans.