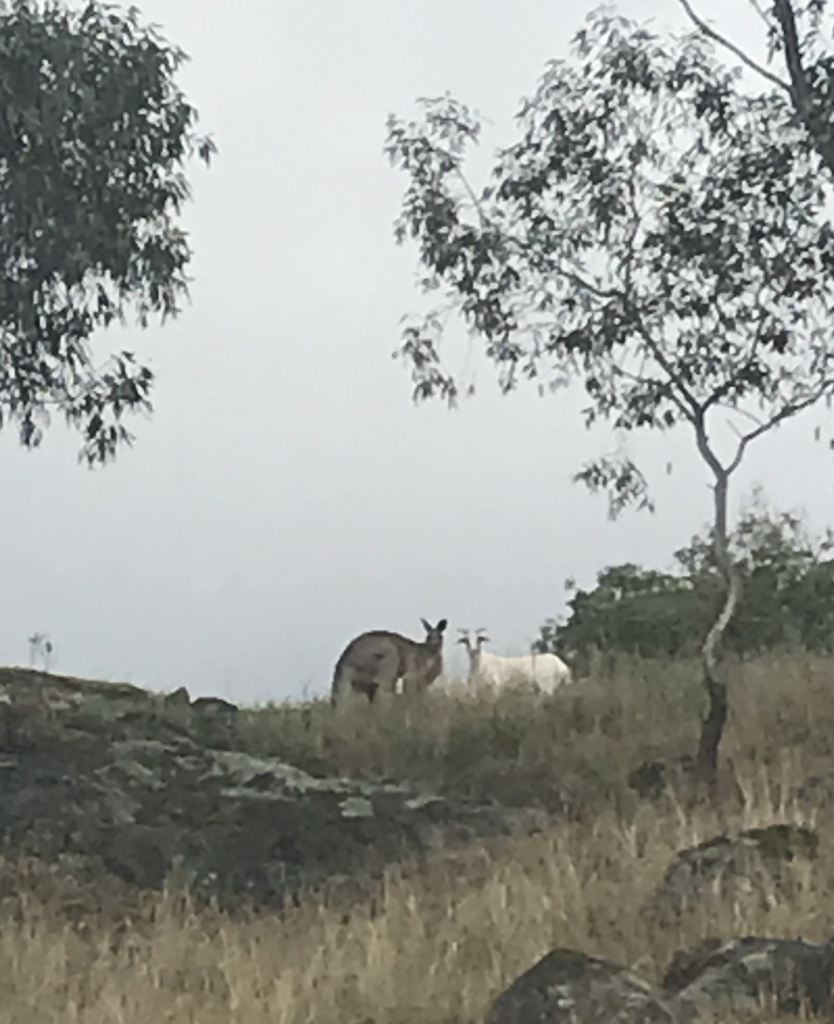 Building 29 is the home of DLT on the Wagga Wagga campus. It sits almost at the top of the hill above a line of other buildings that stretch down to Building 20 where we go for lunch or coffee at the Hub and the Crow Bar. On the top side of our building we cross the road to the fenced off section of the top of our hill. Here the hill is covered in natural vegetation and large rocks. Great habitat for our local kangaroo mob and their mate the Goataroo.
Over the years, Goataroo has been sighted and photographed many times by his delighted fans in Building 29.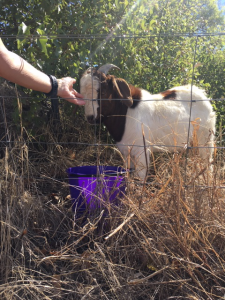 Much to our surprise, a new contender for the title was spotted last week. Is this Goataroo 2, or perhaps Son of Goataroo? This friendly chap was grateful for the water from Building 29 staff on a hot day and even allowed a quick pat to a few lucky fans.
Goataroo and the kangaroo mob were spotted again late yesterday … but no sign of the new kid on the block!
Contributed by Ellen McIntyre, DLT News, Division of Learning and Teaching.