During March this year, a Division of Learning and Teaching website working group was created, with the task of exploring how effective our web pages were at communicating our functions and services, both internally across the Division and externally to the rest of the University.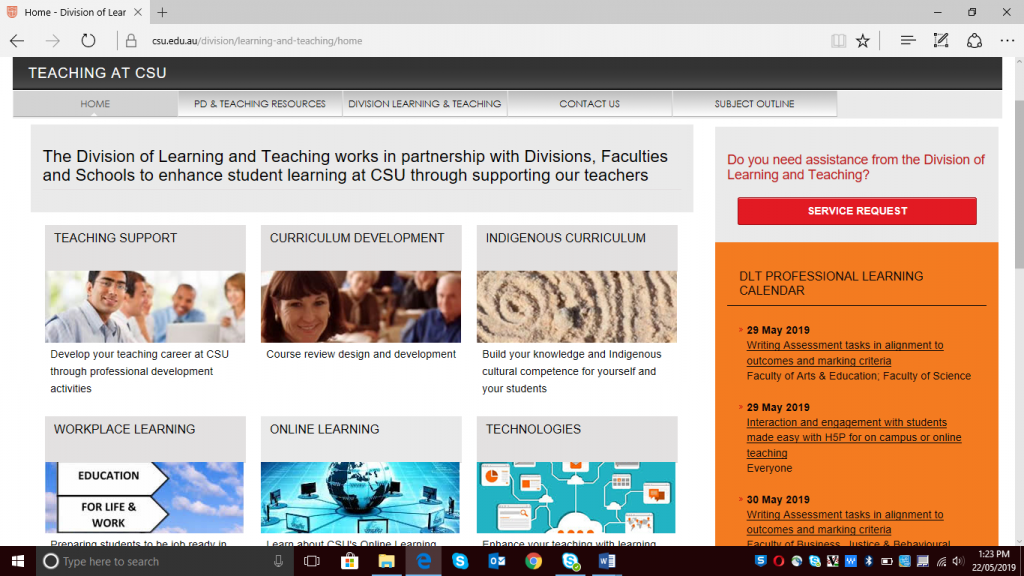 Analysis was undertaken with the help of data received from the Web Office, which identified how University staff were using the website.
The website working group are now in the final stages of preparing a number of recommendations, which have been proposed by staff from across the Division. These recommendations along with the data analysed will be presented to PVC Barney Dalgarno in the near future.
The Web Office is due to migrate the DLT website content into the new Charles Sturt University templates later in 2019. When that work commences, the DLT website working group will reform to implement the changes based on the analysis and recommendations.
We will keep you posted of any new developments in this space…
Contributed by Karen Stanley, Professional and Academic Development, Learning Academy, Division of Learning and Teaching