The Learning Technologies Unit (LTU) team, consisting of 13 staff across 7 locations, came together at a private venue outside Wagga on Thursday, 29thAugust 2019 for our annual retreat with the theme "Making the Future".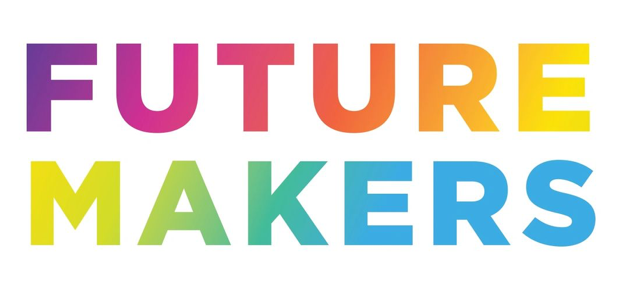 Considering that these staff are across seven locations and don't get the opportunity to mingle every day and they have been going through some challenging times with the Division of Learning and Teaching (DLT) review, you would think this retreat could have been a potentially negative event. However, the resilience of this team and quirkiness of each of its team members mean that when this team finally gets together it is a mixture of fun, positivity and general respect for each other's skills and abilities and what each one has achieved.
Considering we were travelling from far and wide, the day started for most with a conversation in the car on the way to our retreat location. Arriving at our retreat and seeing the beautiful surroundings as well as finally being able to catch up face to face put us all in a great mood. A mood that continued throughout the day.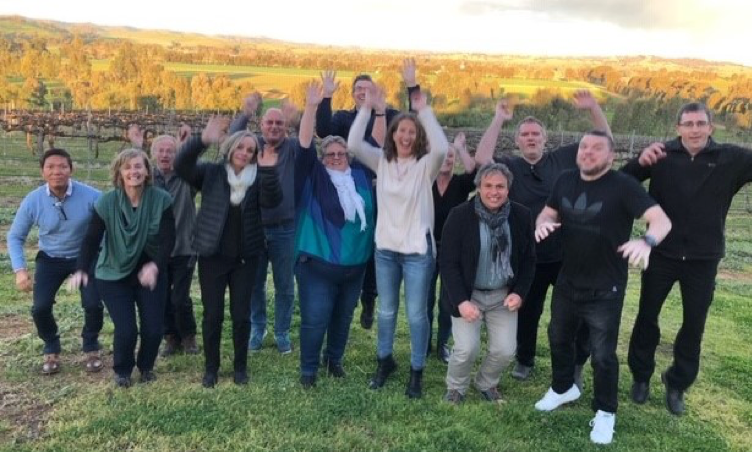 We had some lunch and a chance to chit chat and then got down to business.
After a welcome message from our leader, Philip, first cab off the rank was a review of our achievements since the start of LTU. It had previously been decided each team had to present in a "funky way" to make it more interesting for all. We had dittys, video chats, funny memes, poems and presentations proving our team could think outside the square and wow we had achieved a lot and were all very proud of these achievements.
We then did some activities around what the future might look like. We had some discussion and then were given the task of finding an item in our surroundings or taking a photo of something that represented the future for us and sharing it with the team. I was amazed how all of our individual personalities shone through, we all found something different to bring back but all of our thoughts about what we saw were in the same light, we were all positive about whatever the future held, we all felt that we could choose to go along with the journey wherever it took us and continue to provide the high level of service we provide.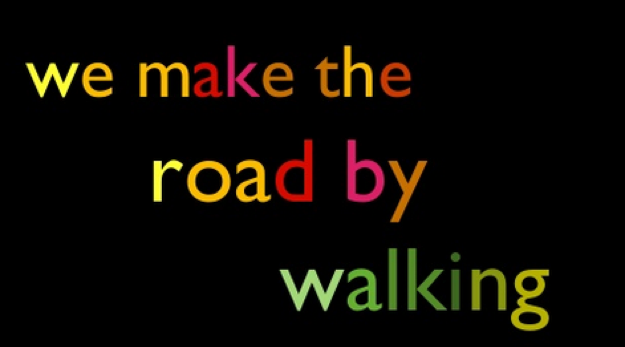 A quick stop for coffee and cake and then back to business planning for our future. It began with a fun activity which allowed us to not only think of words associated with the future but see how well we knew our other team members. We then broke into our teams to do some future planning which as the review is a major part of our future, it became the chance to discuss our thoughts on where we should sit as a whole team in the new DLT structure.
Another great activity followed where we learnt how important it is to stay on track and not switch from one task to another as we are usually then not as effective when we do this. Afterwards we were treated to a clever and playful presentation about where we'd been and where we are going which then ended in another activity where we wrote down our personal strategies for keeping focussed and working effectively and these were all shared. Some awesome ideas came out of this for us all to learn from.
A bit of trivia (gee the competitive spirit comes out), a lovely dinner, a couple of wines and awesome bonding around the fire finished off the day.
On reflection, I thought how lucky I am to be part of an amazing team with many different talents, and great sense of humour that when together create a positive fun atmosphere that can achieve anything. It was a retreat to remember!!
Reflections on the LTU Retreat contributed by Di Plunkett, Learning Technologies Unit, Division of Learning and Teaching.